Run For Wellness FREE 5K - Sugar Land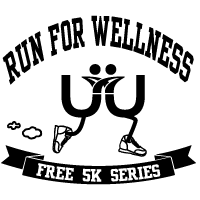 Freedom Park has been closed for the rest of the year due to extensive flood damage. This race has been moved from Freedom Park to Lifetime Fitness Sugar Land. We will be using the trail behind the facility and thank Lifetime for the short notice and allowing us to relocate the race! Parking will be at the NW corner of the parking lot off Brooks Street. The course will be measured as close to a 5k as we can measure on our bikes. This is NOT USATF certified. Please email info@thehwp.org for any questions.
Your race result will be posted in your personal dashboard and you can also find race results at www.runhoustontiming.net
Bookmark http://racenow.thehwp.org on your computer and your phone for easy registration right up until the race start!
Please remember on race day you must show us your bib number assignment screen via your phone, a screenshot of it or you can print the page out at home before you come. It's that easy!